What is Rotary International?


Rotary International is a service organization of 1.2 million business and professional leaders worldwide dedicated to
humanitarian service, to ethical standards in business, and to promoting world understanding and peace.
About 33,000 Rotary clubs in more than 200 countries and geographical areas conduct projects to address today's challenges — including illiteracy, disease, hunger, poverty, safe water, and environmental concerns — while encouraging high ethical standards in all vocations.
History of Rotary's Exchange Program
Rotary Youth Exchange began during the 1920s as an effort between a handful of clubs in Europe. These European exchanges continued until World War II, when exchanges were put on hold. Exchange resumed in 1946 following the war. The reciprocal long-term academic exchange grew in popularity during the 1950s and became the primary type of Rotary Youth Exchange.
In 1972, the Rotary International Board of Directors agreed to recommend Youth Exchange to clubs worldwide as a worthwhile international activity with the primary mission being "to work towards peace and understanding in the world".
What is Eastern States Student Exchange (ESSEX)?
ESSEX was founded in 1966.To facilitate a smoother functioning program, a number of Rotary Districts in New England and the Middle Atlantic States combined into a consortium called the Eastern States Student Exchange or ESSEX.
The Eastern States Student Exchange Program (ESSEX) organizes both long-term and short-term Rotary student exchanges for 33 Rotary International Districts. ESSEX works with districts in 16 states in the eastern United States, Bermuda
and Quebec, Canada, and exchanges with over 30 countries worldwide.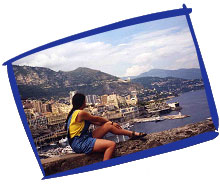 Rotary's student exchange offers two programs to choose from, a long-term program which is a 10 or 11 month program and a short- term program which is a 3 to 6 week program.
To explore the benefits of these exceptional opportunities through the Rotary Student Exchange program, check out the other sections on the toolbar to the left. If you have questions that cannot be answered call 1-888-ROTARY-X (1-888-768-2799) for details.
To find out if you live within the ESSEX area go to ESSEX area and Map.
Purpose and Goals

Each year, Rotary Youth Exchange provides about 8,000 young people the opportunity to experience the cultures, problems and accomplishments of people in other countries. Through this Rotary program, students are given the opportunity to grow as individuals while their concept of the world is growing too. Participants return with a broader view of the world and a deeper understanding of themselves.

When these young people become adults, many assume leadership roles in their communities and bring to these positions the benefits of and insights from their exchange experiences. As a result, Rotary's Youth Exchange program becomes a powerful force in the promotion of world understanding and peace.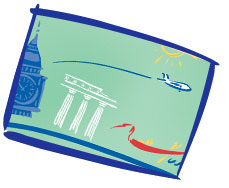 Through Youth Exchange, Rotarians seek to provide the best possible environment for students. The program enjoys the advantages of over 46 years of experience and a network of more that 1.2 million Rotarians around the world. This experience and support system ensures the best possible exchange for participants in the program.
ESSEX By-Laws (revised July 2009)